Danish soccer star Daniel Agger says he is excited to return to Anfield as he teams up with Liverpool legends against Real Madrid legends.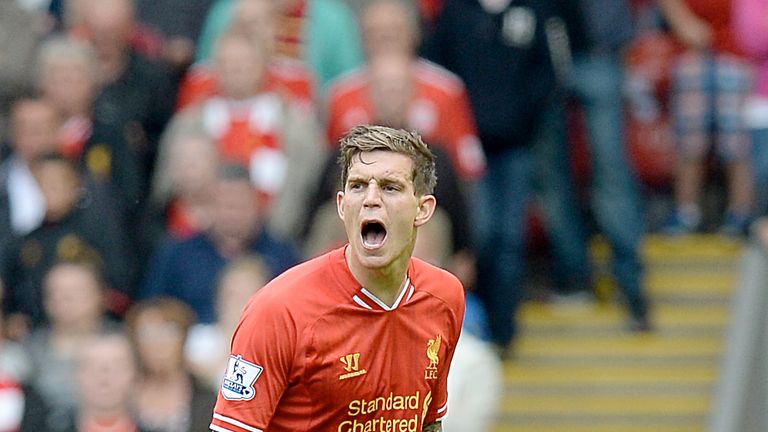 The retired 32-year old defender returns to play for Liverpool FC Foundation on Saturday.
Agger, who has the club in his blood and on his skin – considering that he inked the abbreviation of the club's 'YNWA' anthem across his knuckles –, played for almost nine years at the Merseyside before he exited the team after a brief stint at his boyhood club Brondby where he joined from in 2006.
"I'm always happy to be back here. It's really an experience. It's so difficult to explain what being here means to me, because I can never really put the feeling into words," the passionate Agger told Goal.
"Quickly, it was like I belonged, and the longer you're in a place that suits you, the more it gets under your skin and becomes a part of you. The people, the place, just everything about it felt right, which is why I stayed here for almost nine years," Agger added.
The former Reds skipper added that he missed playing for the club, having noticed that the grass is not always greener outside. Agger netted two crucial goals as Liverpool went past local rivals Chelsea to the 2007 Athens final in the UEFA Champions League. He also scored in the FC Cup win over the Red Devils.
"I've tried before to say what it's like to walk out onto the pitch at Anfield, to play there, but I just never get close to describing it properly," the player said.
Agger spoke lovingly about the memories at Anfield, adding that being out of it for a while makes him eager to return.
"I'm also excited to play football again. I haven't done so since May so it'll be good to touch the ball again. I miss the atmosphere and that rush you get in a competitive game –nothing compares to it," he said, adding that he would very much love to see his former teammates.