Manchester City manager Pep Guardiola has praised his team and said that their current winning streak is the best achievement in his entire managerial career. Guardiola guided his side to their 20th consecutive win across all competitions after seeing off top-four hopefuls West Ham United at the Etihad Stadium on Saturday afternoon at lunchtime.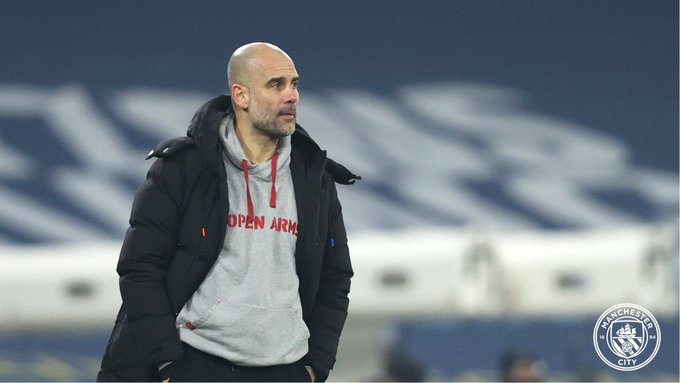 The former Bayern Munich manager spoke after the match and said he is currently achieving the greatest feat of his career and continued to prepare his players for a possible Premier League triumph this season. It was not an easy task for Manchester City who fought very hard to secure yet another victory in what is already being one of their best seasons.
During his successful coaching career managing Barcelona, Bayern Munich, and Manchester City, Guardiola has won a total of 29 trophies. He also guided City to back-to-back Premier League title triumphs in 2018 and 2019 but he has hinted that he could cherish this season even more than those past seasons if they eventually end up winning the Premier League title at the end of this current campaign.
The Etihad club have now gone up to 27 games without tasting defeat and are currently on a run of 20 games that have all ended in victories in all competitions. It is a new record for an English top-flight team and one which Guardiola is clearly proud of.
Speaking after the West Ham game, Guardiola said it has not been easy but commended his players for the good job they are currently doing as a team. He said winning twenty games in a row will always be a hard task to achieve and revealed his excitement that his players are the ones who have set the bar so high.