English Premier League giants Manchester United have confirmed that one of their players, defender, Eric Bailly has put pen to paper on a new contract extension until at least the summer of 2024. Bailly has been linked with an exit from Old Trafford in recent times and was even reported to have turned down a new contract offer from the club last week, but according to the latest development, he has now signed a new three-year deal.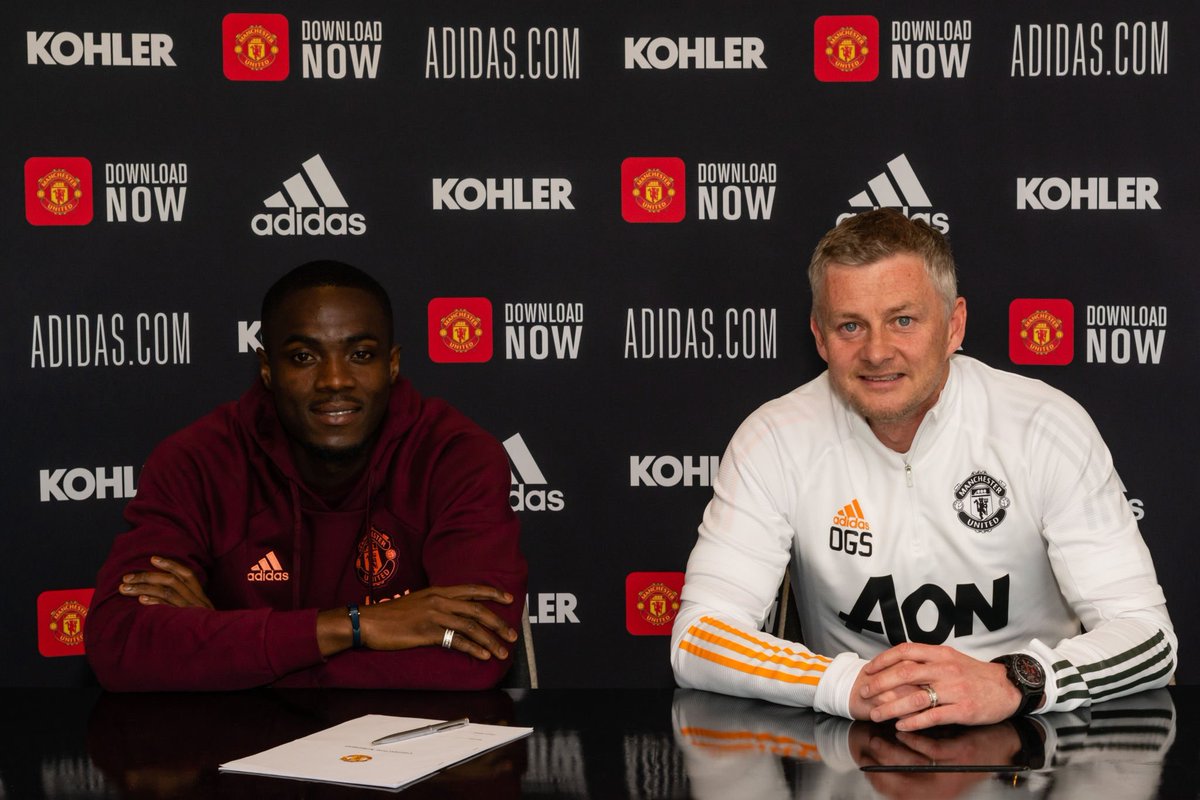 According to those rumors, United do not trust the long-term fitness of the Ivorian defender and have already been scouting for possible replacements that they will be looking to sign in the coming summer transfer window. It was also reported that the Red Devils manager Olé Gunnar Solksjær was in the market for a top central defender who would become Harry Maguire's permanent partner at the heart of the United defense.
However, the defender has now been promised by the manager that he will be getting more game time than before, as long as he can remain fit. Much of the talk about United needing a center-back was made last season when the Red Devils were very prone at the back and quick to conceding goals recklessly.
However, since the start of this current season, they have been very solid at the back and are one of the clubs to have conceded the fewest goals in Europe's top 5 leagues this campaign as well. Because of that, the talks and rumors about signing a new defender have reduced drastically.
Upon signing his new contract Eric Bailly has stressed the need for the club to start winning trophies, and that they would like to start with the Europa League. United are in the semi-final of the competition where they face Roma in the first-leg next week.