Tottenham Hotspur might have been able to get into Europe 3 times in succession, but that's not sufficient to satisfy their manager Mauricio Pochettino who reckons winning trophies is as important as making sure that the team plays in the Champions League.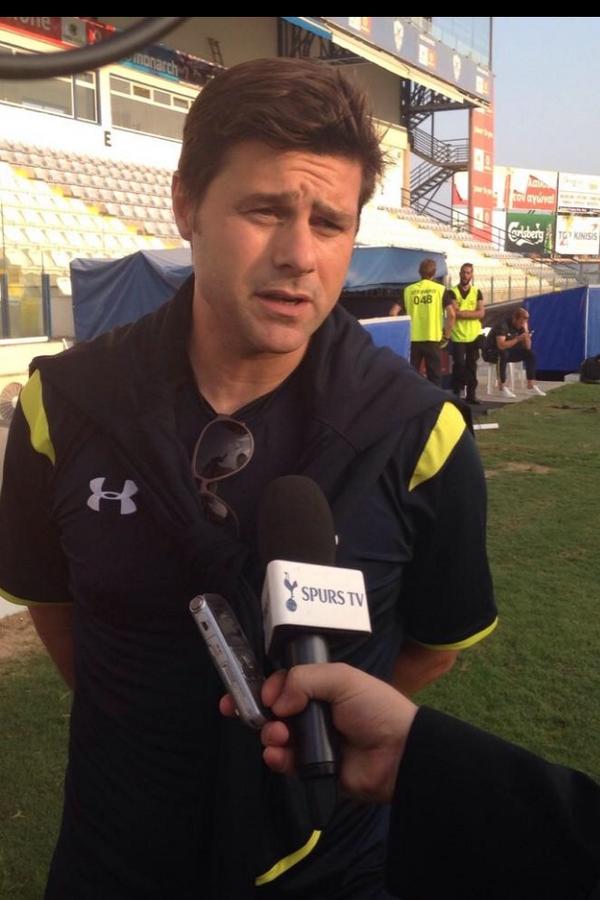 Pochettino didn't undermine the efforts of his boys though. He acknowledged that it's fantastic from his team to earn a top 4 spot three times on the trot, but he stresses that it would have been icing on the cake if it had come with a trophy as well.
Pochettino also made it clear that people who are thinking he is someone who is okay with only guiding Tottenham to Europe and is not really interested in glory are getting it totally wrong because his aim is not Europe and he starts every season with the aim of landing trophies to the club, but it's also important to see that the clubs
Tottenham is fighting against are enhancing their squad every season and are getting stronger and stronger.
In other words, they are also running the same race as Tottenham, but they are not doing so in the same car.
On asked if he is ruling out the possibility of a trophy this season given that Tottenham has not made too much of investment in the transfer market yet or he is pretty confident that the squad he has at his disposal is good enough to get the job done, Pochettino said that he wouldn't rule out anything because Football is a funny game and nothing is impossible. Anybody can win the league, but again, it's about the level of the other teams as well which is going up.